What's new in the 4G Watches
The MYMO 4G GPS kids watch is a color touchscreen smartwatch that tracks your kids in real-time. It uses multiple tracking systems outdoors — GPS/LBS/WiFi — and a combination of 2G/3G/4G cellular. What we can benefit more from Wonlex 4G smart kids watch except the basic functionality? Let's see it!
Features of mymo 4G LTE GPS Smartwatch 1. OGS Color Display
It comes with a 1.4-inch touch screen and 240 x 240 pixels screen resolution, giving a child a clear visual experience.
2. Especially Designed for Kids
The strap of the watch is designed for the kids and does not cause any irritation on the skin. And it can be removed as well
3. Easy SIM installation Way
The device comes with a Nano SIM card tray design, easy and convenient, parents will no need to worry about the wrong installation anymore.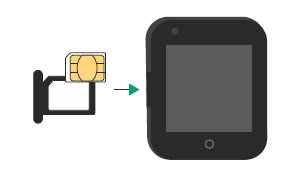 4. New version of UI Design
On the main page, you can find there is 9 dial interface for kids to choose from after long pressed 3 seconds, with styles like below: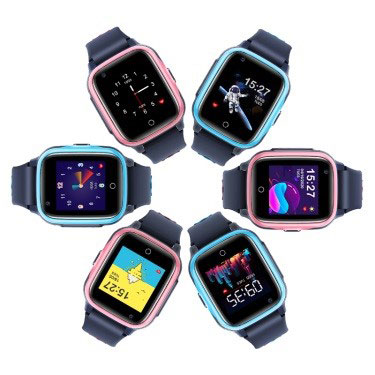 5. Added Vibration Function
It supports three modes: vibration, ringing, and mute. When children are in class, they can also set their watch to vibrate to avoid disturbing the class and avoid missing important information.
6. Voice & Video Calling
The watch supports 4G LTE and 2G/3G connectivity, which will allow us to have better communication with our children.
7. Interactive Screen
Max 15 number of contacts that a child can store, allows the child to have a wide option, and it is easy to use as a child can scroll up and down only to find contacts and make a call, because It is a touchscreen that they can enjoy in using it.
8. Emergency SOS button
Numbers automatically by pressing the physical power on button on watch for 3 seconds, once the emergency call is triggered, alert message will be sent to APP and the three SOS phone numbers will be called one after another until the call is answered.
9. Real-time location tracking using APP
It is compatible with iOS and Android smartphones, which parents can easily know the location of the child or track them.
10. Useful Productive Utilities for Child, Games & Health Tracking
You can also chat with your kids or send them a message in their inbox using your phone and they can make their response using their watch. Your kids can enjoy the puzzle math games and parents can also manage calendar activities, which leads to having a better organization.
11. Water and Dust Proof
Your kids can make friends when using this smartwatch. Mymo 4G GPS smartwatch is covered with IPS protection against dust and water. It can make your money worth it, as your child can use it for the long term.
12. Magnetic charger and good battery
It has a magnetic charger on the backside of the watch and you can charge it on a daily basis. As we know having a good battery is quite important today, Mymo watch helps kids enjoy a longer battery life. EASY SETUP, GLOBAL NETWORK SUPPORT Get a Nano-SIM card from your local operator and download the App, and you will be able to activate the watch.
Let's shop it!
---